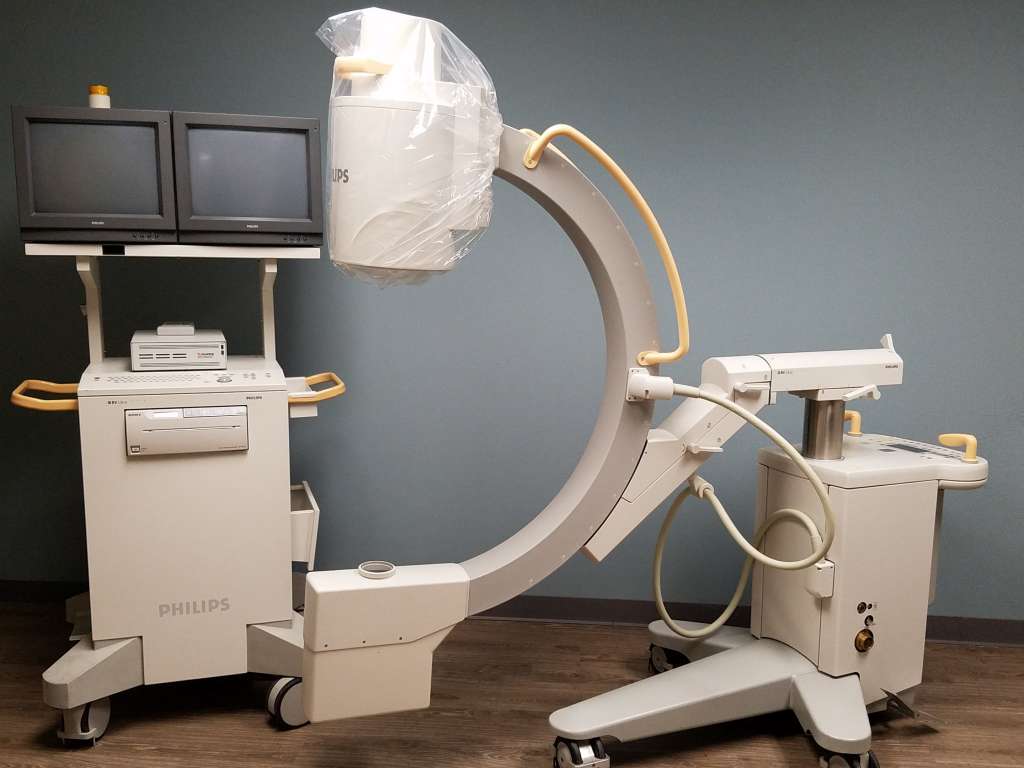 Pain Management procedures can be ordered by your physician for diagnosis and/or therapeutic treatment of pain in all areas of the spine and joints (hip, shoulder, knee, etc.) Some of the various pain management procedures performed at Gulf Coast MRI & Diagnostic include:
Discogram – used to detect structural damage to a disc, if it has begun to rupture, and if it has tears. The Discogram is an enhanced x-ray exam of the intervertebral discs. The radiologist will inject dye into the disc to increase pressure and note any structural damage to the disc. Normal discs do not usually cause pain even under pressure. The Discogram is usually performed prior to surgery to pinpoint the location of the problem.
Epidural Steroid Injection (ESI) – used to provide pain relief by delivering a local anesthetic and anti-inflammatory steroid medication
Lumbar Punctures – also called a spinal tap. This procedure is sometimes performed to remove fluid and to relieve cerebrospinal fluid pressure caused by certain medical problems.
Lumbar Blood Patch – Procedure involves a tech drawing some blood from the patient and then injecting the blood into the area where the lumbar puncture was performed. This procedure can be performed to help alleviate a bad spinal headache in the days or weeks after the initial lumbar puncture was performed.
Facet Injection – Facet joints are located along the back of the spine on each side of the vertebrae. When a facet joint has been identified as the source of pain, a facet injection can be delivered by a physician to relieve back pain.